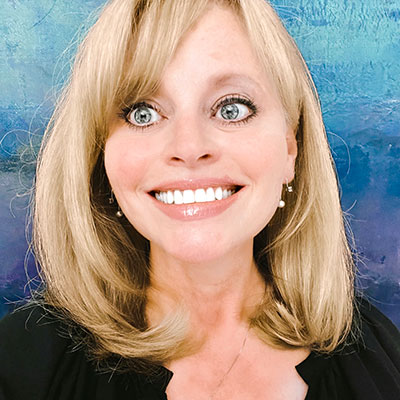 Titles and Organizations
Adjunct Faculty, Film and Video Studies, CVPA
Contact Information
Phone: 703-993-3287
Building: Online
---
Fall 2023
Classes Taught
Biography
Monica Lee Bellais' professional memberships include the Writers Guild of America, East, the Producers Guild of America, SAG-AFTRA, National Academy of Television Arts & Sciences - Documentary Programming Peer Group, British Academy of Film and Television Arts, and The National Press Club, in Washington, D.C.
She is a Council member for the Writers Guild of America, East (AFL-CIO), and serves on the Advisory Committee for Women in Film & Video in Washington, D.C. Monica collaborated with the National Action Alliance for Suicide Prevention to create "Recommendations for Depicting Suicide" in television, journalism, and digital media; it's a collaborative, concise and well-vetted by top mental health experts. She received an award from Veterans in Media & Entertainment for her contribution to helping veterans transition from military carriers into the entertainment industry.
As a TV and Film screenwriter/producer, Monica has worked in development, financing, production, and post-production. Monica worked at James Cameron's Lightstorm Entertainment; in the Office of Jeffrey Katzenberg at DreamWorks; Warner Bros. Records; Discovery Communications; Smithsonian Networks; Public Broadcasting Service; and TeleProductions International. She has international production experience in Canada, Egypt, England, France, Germany, Iceland, Italy, Japan, Lebanon, Mexico, Monaco, Pakistan, Thailand, and the United Arab Emirates.
Monica holds a BA in Journalism and Mass Communication from New Mexico State University. 
Degrees
BA, Journalism and Mass Communication, New Mexico State University